Marketing Services
BRS Golf and GolfNow provide best-in-class marketing support. To maximise ROI at your club, the opportunity to get more golfers on the course is paramount. Amplify your course with our Premium Marketing Program and take advantage of the vast exposure gained on our partner platforms, including Sky Sports.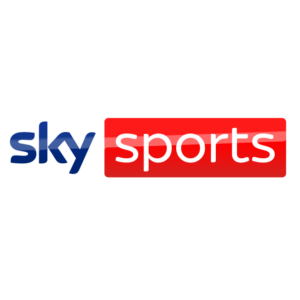 A partnership with the largest tee time provider and the largest golf broadcaster in the UK and Ireland – a match made in golfing heaven!
Our partnership with Sky Sports has transformed our marketing efforts with the provision of unparalleled exposure of our brand, direct to golf's most avid fans.
Marketing Investment
In partnership with Sky, we have made an unprecedented multi-million pound investment in marketing GolfNow across Sky platforms.
Digital Video
GolfNow is marketed across a range of Sky digital video platforms, including their video on-demand service, the Sky Sports YouTube channel and more.
Sky Channels
GolfNow benefits from advertising across Sky Sports Golf and a variety of other sports, as well as Sky News and film and entertainment channels.
Digital Advertising
Want to promote a special offer to golfers in your area? You can harness the power of targeted digital advertising through GolfNow and Sky.
Digital Integration
GolfNow has also been integrated into the skysports.com website and app, with a booking widget live in golf content so Sky users can search tee times and book directly.
Social Media
We continue to invest more in social media advertising, with support from the Sky Sports social media channels. An exciting new media to target younger golfers.
Success Story
How The Belfry and GolfNow partnered with Sky to deliver growth
In 2022 GolfNow and The Belfry worked together with Sky to deliver a highly relevant TV marketing campaign and attract new users to the Ryder Cup venue's three excellent courses on the GolfNow platform.
The advertising campaign ran during the British Masters coverage, as well as golf analysis and highlights programming, in May 2022, while the tournament was being played on the Belfry's world famous Brabazon Course.
All three course pages on GolfNow experienced increased views – 127% up on app and 410% up on website week over week. The Brabazon was the standout with page views 647% up week over week.
The week of the British Masters the Brabazon went from the 346th most viewed course on the GolfNow app to the #1 spot. Showcasing the power of advertising through Sky Sports.
Premium Marketing Program
The Premium Marketing Program is an exclusive opportunity for a limited number of course partners per market to strategically position themselves in front of the largest database of golfers in the world.
Featured Courses
Optimum placement at the top of desktop and app search results, appearing as an organic find, drives increased exposure and tee time sales.
Email Marketing
Reach a highly engaged audience of golfers with national and localised emails sent direct to golfers' inboxes.
Social Media Advertising
Reach golfers through geo-targeted, social media advertising by highlighting availability or offers at your course to a keen, local audience.