Account and Revenue Management
From maximising your course's revenue potential to tracking customer satisfaction and more, let the combined knowledge and experience of our account management team help you get the front line of your customer experience right.
With GolfNow, you have a dedicated Account Manager for your region, who is the expert on all things golf and green fee-related in your area. With access to an unrivalled pool of data, they can provide the expertise to help you grow your online visitor green fee revenue.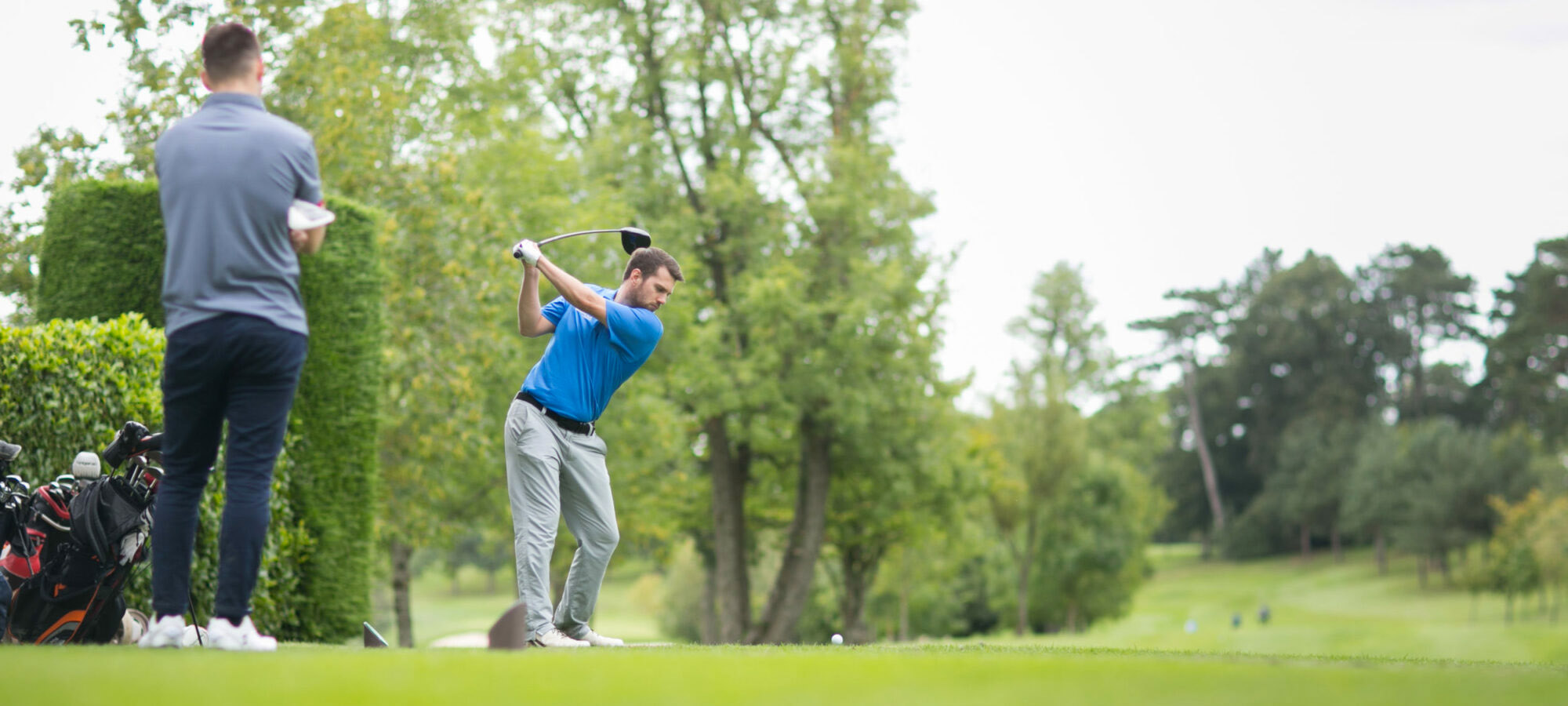 Free, data-driven expertise
Our Account Management team know golf inside and out, and they specialise in combining industry-leading IT with traditional management techniques to move your business forward. They can provide you with unrivalled, free marketing intelligence to help you make data-driven decisions.
Support for all seasons
Get more from every round with data-driven dynamic pricing and unmatched technology support. Our UK and Ireland-based team can help you to set rates, take advantage of market trends and employ the recommendations that make the difference. We'll work with your club to help build and support your online green fee strategy.
Communications
The team at BRS Golf can also help you manage and maintain communications with your members and visitors alike. Promote your tee times with scheduled messages that are up-to-date, promote your course across social media and more.
Growing the game
We are as passionate about the game of golf as you are, and our programs are dedicated to fuelling players' love for the sport. Bring new golfers to your course with our "grow the game" initiatives throughout the year—and watch your customer base grow at the same time.
Price green fees relative to inventory and conditions
Successful green fee strategies adjust rates in relation to demand on the golf course, understanding quiet periods, and dynamically pricing your golf course in line with these. Our experienced Account Management team can help you understand all these intricate details, and suggest pricing strategies to reflect them.
Competitor Analysis
With our unparalleled level of market data, we can provide you detailed analysis on your club, county and competitor analysis. Simply provide us with who you see as your competitors and we can provide a detailed analysis of booking trends and prices to enable you to price your golf course effectively.
Track your course utilisation
Ensure you sell at your full price during peak times, and introduce attractive offers when the course is quiet. Understanding that the busyness of your course differs from Saturday morning competition time, to Monday afternoon will allow you to price more effectively in the quieter periods and open more visitor play in these times that do not disrupt your members.
Offer multiple price points for larger group sizes
Overall basket value is a key metric to measure against. Offering multi player discounts, especially 2 and 4 ball offers, allows you to increase the group size, and overall basket value of each tee time you sell.
Reports from GolfNow
Tee off your decision making with GolfNow's unrivalled market intelligence.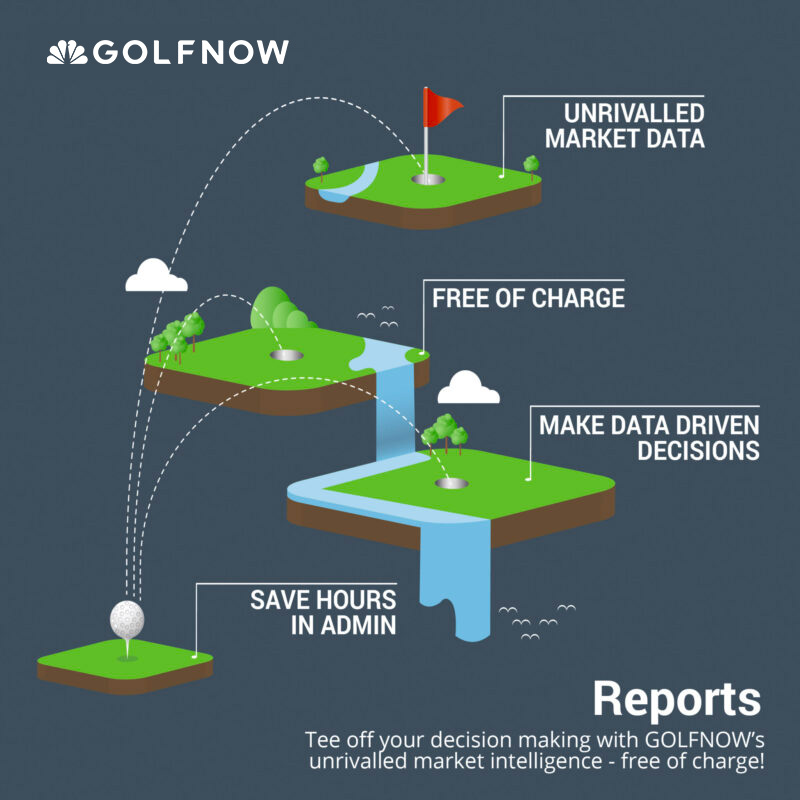 What are your Competitors doing?
What have you learned from the previous year?
Do you know your club's peak playing times and how they have changed?
How could your club optimize green fee revenue?
Does your pricing structure align with industry and County averages?
Common questions for club professionals and with Reports, we're here to provide you with all the answers you need to drive success at your club as part of our service to our golf club partners.