Payments
Our payments solution has been specifically designed for golf clubs and allows you to manage all your online transactions through BRS Golf. Allow members and visitors to easily pay bills and green fees online with our completely secure payments processor, seamlessly integrated with our Visitor Booking Engine, Tee Sheet, Memberships software and more.
Online payments
Take payments online for member bills, visitor green fees, catering, room hire and more
Full control
Control payments directly from BRS Golf and link them to bookings
Phone payments
Take card payments over the phone with our online virtual terminal
Email payments
Email a link to your customer for them to pay at their own convenience – great for societies
Competition payments
Manage member competition payments by pairing with our Competition Purse
Reporting
Keep track of all your transactions, VAT reports, invoices, refunds and payouts
Refunds
Easily issue refunds and partial refunds at the click of a button
Payouts
Reliable payouts made to your bank account every seven days
Completely secure
Payments is powered by Stripe, a PCI Service Provider Level 1.
No hidden fees
Unlike other merchant providers, there's no monthly charges or hidden fees
Limit no-shows
By asking visitors to pre-pay their green fees online you can mitigate the risk of no-shows
Fully integrated
BRS Payments integrates with our visitor booking engine and Memberships software

Club Benefits
BRS Payments can be fully-integrated with our new Memberships, Flexible Memberships and Visitor Booking technology
Increase cash flow by allowing members to pay their subscription bills and other fees online
Increase club revenue by taking online payments for visitor green fees
Manage all your transactions securely and easily in one place
Support when you need it from the BRS Golf customer success team
Golfer Benefits
BRS Payments makes life easier for members and visitors too
Members can pay their bills online in minutes
Visitors can pre-pay online – no more pro shop queues
Flexible members can pay online to top up their green fees points in their digital wallet
Helps members and visitors observe any social distancing rules your club may impose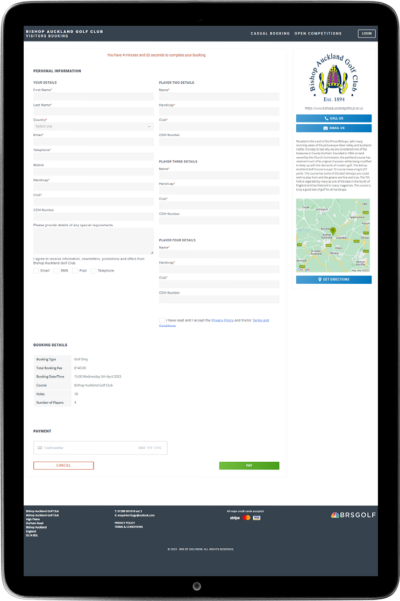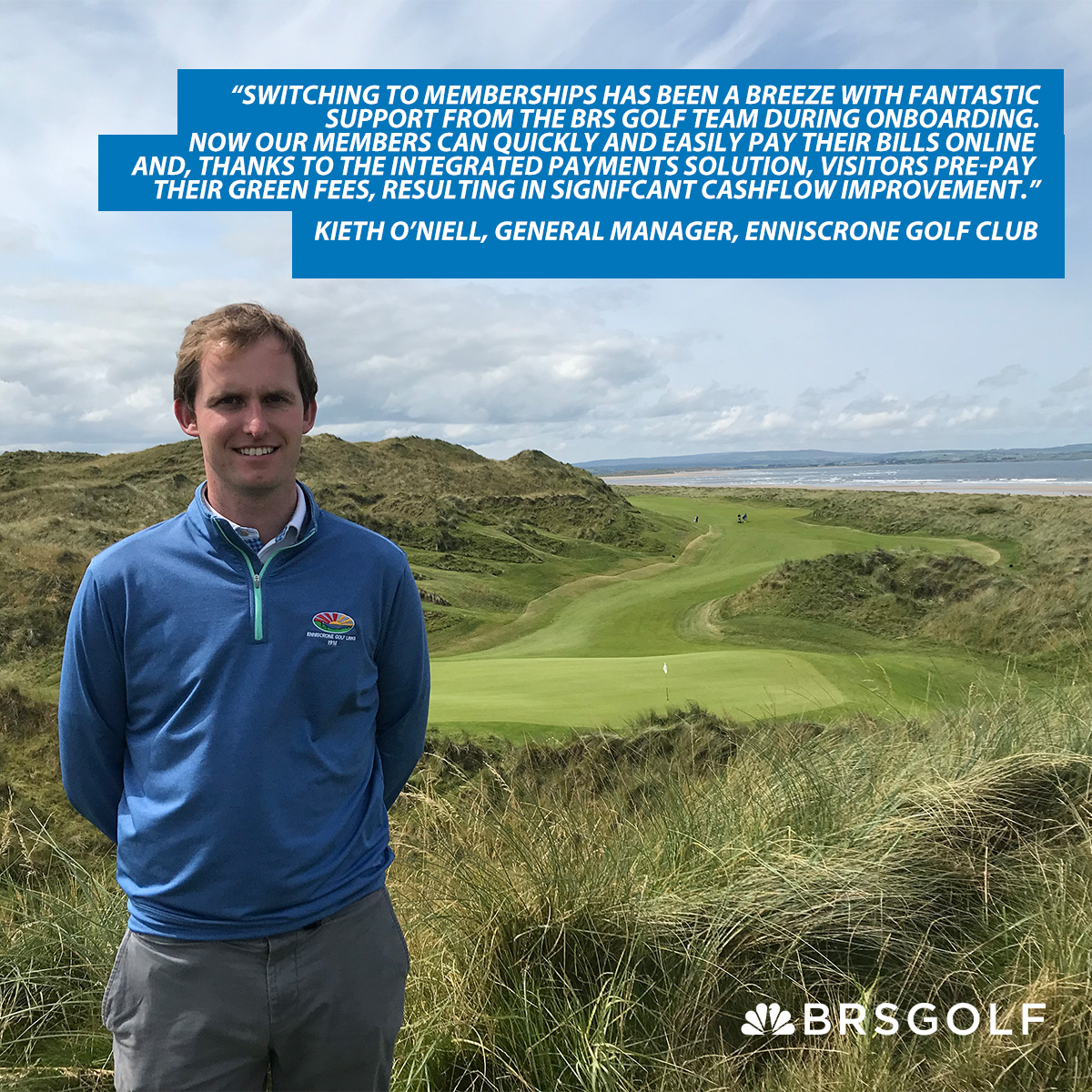 Keith O'Neill
General Manager | Enniscrone Golf Club
"BRS Golf's Payments has helped encourage visiting guests to pre-pay their green fees. This has had a significant impact on cash flow within the club. It also has a positive effect on the customer experience during the booking and payment process."
Is Payments safe and secure?
Payments is powered by Stripe, audited by a PCI-certified auditor and certified to PCI Service Provider Level 1. This is the most stringent level of certification available in the payments industry. Payments can be used in conjunction with other providers for card present transactions.
What fees are involved?
We are competitive with other merchant gateways and there are no monthly charges or hidden fees. BRS Payments operates as a 'pay as you go' product, so if you don't use it there's no cost to you.
What information do I need to get started?
All you need is a government issued ID card, business registration documents and bank account details for your golf club.
What if we already have a payment gateway set up?
If your club is already using an online payment gateway with the BRS Golf merchant module, (Sagepay, Worldpay or Realex) you can still switch to Payments. We recommend you first check any contract you may have with your existing provider.
How long will BRS Payments onboarding take?
You could be live in a day! Training and implementation for BRS Payments is simple and secure. Our implementation specialists will get your data ready and ensure you can begin taking payments straight away.